Beyond Nanowrimo: Other Month-Long Challenges to Consider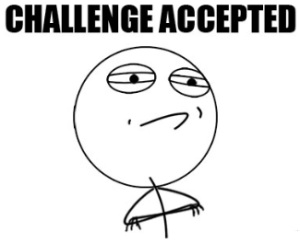 While I love National Novel Writing Month (NaNoWriMo) and will be participating again this year, it isn't for everybody. But the idea of challenging oneself to stretch personal boundaries of what you think is possible is a great thing. So, I thought I'd share a few different challenges that you could do this November instead of trying to pound out 50,000 word of a novel.
I'm sure there are dozens of other such challenges out there, and if you know of any that I should add to the list, please let me know in the comments.
Edited to Add: