---
1. Flora & Ulysses: The Illuminated Adventures by Kate DiCamillo
2. Slavery by Another Name: The Re-Enslavement of Black Americans from the Civil War to World War II by Douglas A. Blackmon
3. Smilla's Sense of Snow by Peter Høeg
4. The Orphan Master's Son (audio book) by Adam Johnson
5. The Forever War by Joe Haldeman
Still in progress at the end of the month: Red Mars by Kim Stanley Robinson and Six-Gun Snow White by Catherynne M. Valente.
REVIEWS:
---
My poems, stories, novel, and script drafts exist in various stacks, clumps, and file folders of uncertain date or destination, making it a difficult task to track down the latest version of anything. I have been thinking about how I might be able to better organize this mess, pulling both the physical paperwork and digital drafts together into a system that works on both sides.
After a little internet searching I found a system online shared by Sarah Selecky that might work, at least digitally. The system breaks things down into five file folders: Fresh Ingredients (notes, thoughts, ideas, etc.), Cooking (drafts in progress), Ready (finished pieces ready to be submitted), Published, and Leftovers (pieces that are not actively being worked on but you don't want to throw out).
I'm trying to figure out how to work collections into the mix, such as chapbooks that are still "Cooking" but would include "Ready" poems. One of the things I'm hoping this system will do is to help me get rid of confusing duplicate drafts of some of my pieces.
The system also won't help with filing hard copies of paper, but I'm trying to think of how I can use better organization on my laptop to reduce the amount of paper I have on hand. One thought is that I should type up all the notes and snippets I have in journals and on scraps of paper, and then I can toss the scraps or store the notebooks out of the way.
I also have print outs of poetry and fiction in various stages of drafts (some with reader notes and some without) that I need to organize in my filing cabinet. Another thought I had was to have a file for drafts with handwritten notes, which would then be moved into a "changes made" file once they had been entered into the computer.
I'm still toying with it all, and I would love to hear recommendations on how others manage their drafts so that they can find them easily.
---
Sunlight dappled through the trees as I walked with my family down the trail towards the town of Los Gatos. The day was crisp, warming in the direct sunlight and chilly in the shade, as if it couldn't decide whether to give up its imitation of winter and just jump ahead to spring.
We talked, the conversation running through the current family dramas into other more cheerful territories. My nephew's blue eyes competed with the sky as he peered out from the child carrier on his mom's chest. Once free of the stroller, my niece ran around screeching, laughing with maniacal joy as I let her chase me around the trunks of redwood trees and, then, as she loped over the grass chasing birds.
We stopped at Icing on the Cake on our way home and bought a few perfectly decadent cupcakes to have with lunch. When we finally arrived home several hours later, we all collapsed with a happily exhausted sigh into the chairs of the living room, ready for a late lunch and perhaps a nap.
What a luxurious Sunday. I didn't care that I didn't get any writing done.
What I'm Reading
I didn't expect to be enjoying Red Mars by Kim Stanley Robinson as much as I currently am. Though it contains a lot of technical speak, it's character focused and that's  really helping to anchor me in the story.
What I'm Writing
Writing last week was a bit of a bust, although I got barely a stanza down on the novel in poems that's taking an eternity to write.
Most of my efforts were not so much on writing, but on getting my new printer set up — the one that I've had for weeks and still have not tried even once to see if it works. I've run into a number of challenges trying to figure this set up out. The main problem at the moment is that the electrical outlet I need to plug the printer into is a two prong outlet, while both the printer cord and power strip I have require a three prong outlet. I don't really have anywhere else to set up the printer, so I'm hoping I can buy some sort of adapter at a hardware store.
Goal(s) for this week: Buy an electrical adapter, so I finally get this printer working. Finish chapter three. Put a submission packet together.
What's Inspiring Me Right Now
Even though I'm longing for rain (which we so desperately need), I'm find the longer, sunnier days soothing. Perhaps what I'm personally needing right now is a little more light in my life.
Linky Goodness
Jane Friedman posts 5 Digital Media Resources for Every Writer's Toolbox, which has some great programs and tips that I'm definitely going to try out.
---
As a fan of horror (and someone who hopes to write it), I'm stoked that Women in Horror Month exists to promote women in the genre, from filmmakers to artists to novelists. In that vein, here are a five women writers of horror or horror influenced fiction, whose work I've loved.
Shirley Jackson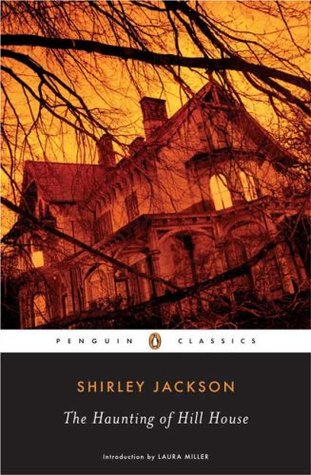 "No live organism can continue for long to exist sanely under conditions of absolute reality; even larks and katydids are supposed, by some, to dream. Hill House, not sane, stood by itself against its hills, holding darkness within." – from The Haunting of Hill House

The Haunting of Hill House is one of the best ghost stories I've ever read. The way the characters bond together and simultaneously become hostile to one another in the face of the horrors of the house is quite compelling. The story is creepy and weird and nothing is every quite resolved.
She's also well known for the short story, "The Lottery," which is often taught in high school English classes and for good reason. It's frightening in a dystopian sort of way. I need to get around to reading more of her short stories sometime.
Mira Grant
"Our story opens where countless stories have ended in the last twenty-six years: with an idiot — in this case, my brother, Shaun — deciding it would be a good idea to go out and poke a zombie with a stick to see what happens."— from Feed
Mira Grant is the dark alias of fantasy writer, Seanan McGuire. As Grant, her novels delve into the scientific thrillers with lots of death and mayhem, causing them to overlap with horror.
Her Newsflesh trilogy explores a post-apocalyptic world filled with zombies, in which humanity has clutched a fragile foothold of society. Overlapping the constant threat of being chewed up by or turning into the infected, are dark governmental conspiracies.
I've also read Parasite, the start of her Parasitology series, which is thus far proving to be fantastic as well.
Caitlin R. Kiernan
"Hauntings are memes, especially pernicious thought contagions, social contagions that need no viral or bacterial host and are transmitted in a thousand different ways. A book, a poem, a song, a bedtime story, a grandmother's suicide, the choreography of a dance, a few frames of film, a diagnosis of schizophrenia, a deadly tumble from a horse, a faded photograph, or a story you tell your daughter." ― from The Drowning Girl
The Drowning Girl tends toward psychological horror, explorations of the psyche more than physical danger. That is certainly the case with The Drowning Girl, in which is told from the point of view of a schizophrenic young woman named India. I almost wouldn't consider this horror, although there are hauntings and werewolves and mermaids that play their parts and some of the elements are deeply unsettling. The Drowning Girl was a favorite read for me.
Kiernan's work has been listed on several horror lists and her novels certainly play with the genre.
Gemma Files
"The rustling peaked, became a chitinous clicking, and Morrow fought hard to stay still while the whole wheel-scarred road suddenly swarmed with insects — not locusts, but ants the size of bull-mice, their jaws yawning open. Neatly avoiding both Chess and Rook's boots, they broke in a denuding wave over the corpses, paring them boneward in a mere matter of moments." – from A Book of Tongues
I was introduced to Files' writing with the Hexslinger series, a re-imagining of the Wild West in which a violent and dangerous preacher turned sorcerer and some of his fellow outlaws is drawn into a deadly game with the gods. These novels take you uncomfortable and visceral places. Not just gore (though if you like that, there's plenty), but also in terms of sex, psychology, and emotion.
Writing this reminds me that I still need to buy and read A Tree of Bones. Also, I was excited to learn that her new short story collection, We Will All Go Down Together, was recently be released in late 2014.
Kelly Link
"You have to salvage what you can, even if you're the one who buried it in the first place." – from "The Wrong Grave"
"The Wrong Grave," featured in Link's Pretty Monsters: Stories is wonderfully creepy and strange, involving a boy who goes grave robbing in order to recover the drafts of poetry he left in the casket of a friend — only the discover it's wrong grave and the dead girl inside is rather annoyed to be disturbed.
While many of the stories in Pretty Monsters are more fantasy than horror (and this collection is more YA), she definitely has a knack for darker fantasy as well. Her collection of adult stories, Get in Trouble, is also supposed to have some horror stories.
* * *
Here are a couple more lists that I've found:
Who are your favorite female horror writers?
_________
---